Project: Pop-up Tour
Client: Samsung
Company: We're Magnetic
Role: Concepting, Graphic Design Lead
To present and celebrate the new lineup of Galaxy products across the U.S., Samsung tasked us to create a modular, mobile, & device-focused pop-up that traveled to strategic locations and markets  with partnership integrations focused on their four main target communities. Magnetic was only given 5 weeks of pre-production to execute a system that could show up in 10 different cities from 2 days to 3 months at a time.

I was part of the team that pitched the original configuration, activation concepts, and graphics of the space. My team curated the user flow of the space in every configuration and designed relevant device interactions based on the highlighted audiences. Once we moved into production, I took on the role of Graphic Design Lead, working hand-in-hand with the creative partners at Samsung and our production vendors to execute the high volume of printed assets (walls, exhibition-style signage, and collateral items).
One of the biggest challenges that arose onsite was when graphics wouldn't stick to the walls due to the well below freezing temperatures. With on-the-spot problem solving and adjustments to following instances of the pop-up, we updated the graphics in order to achieve a result of quality in any situation.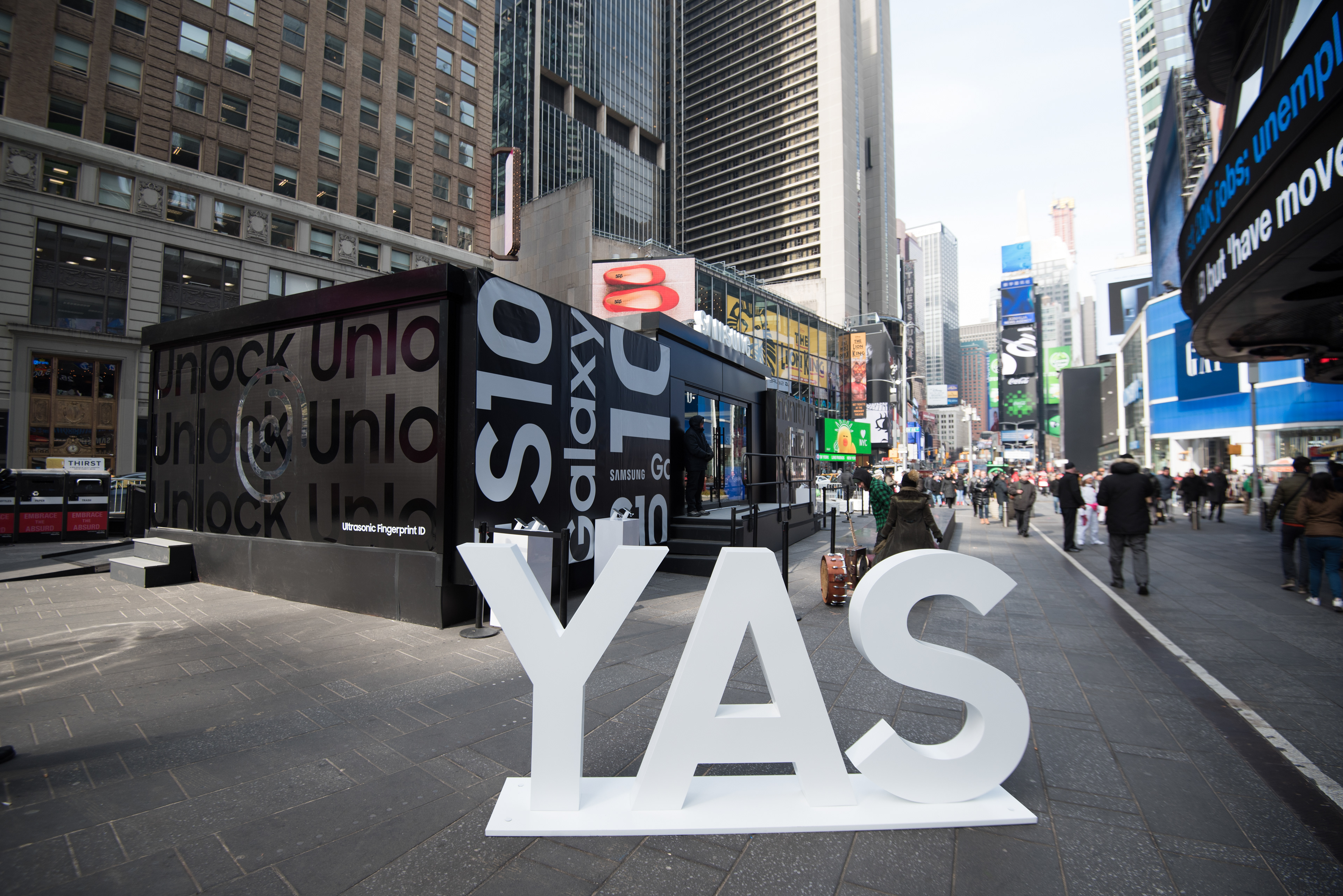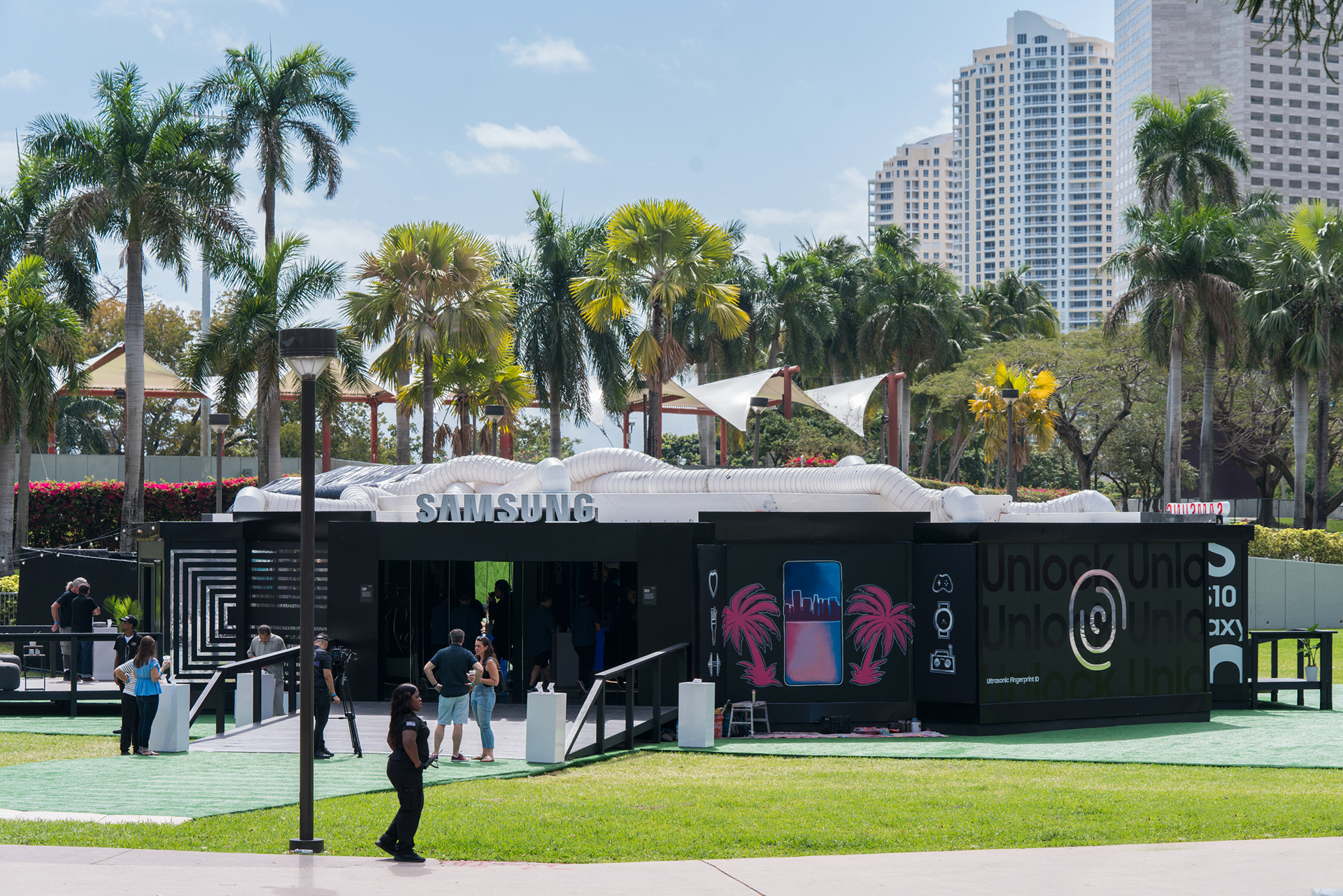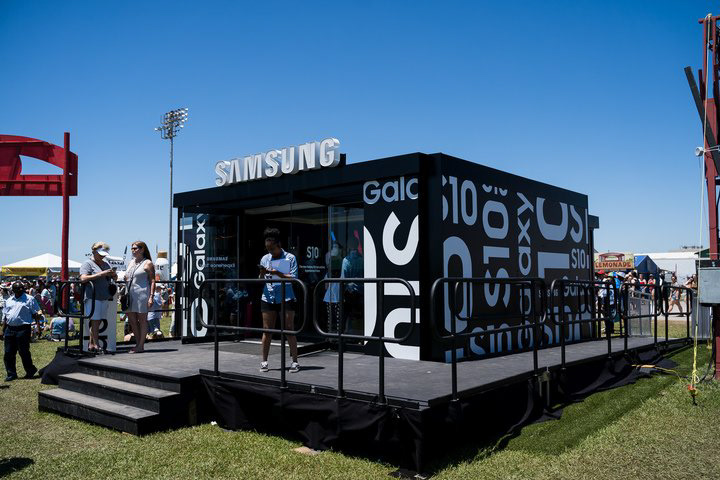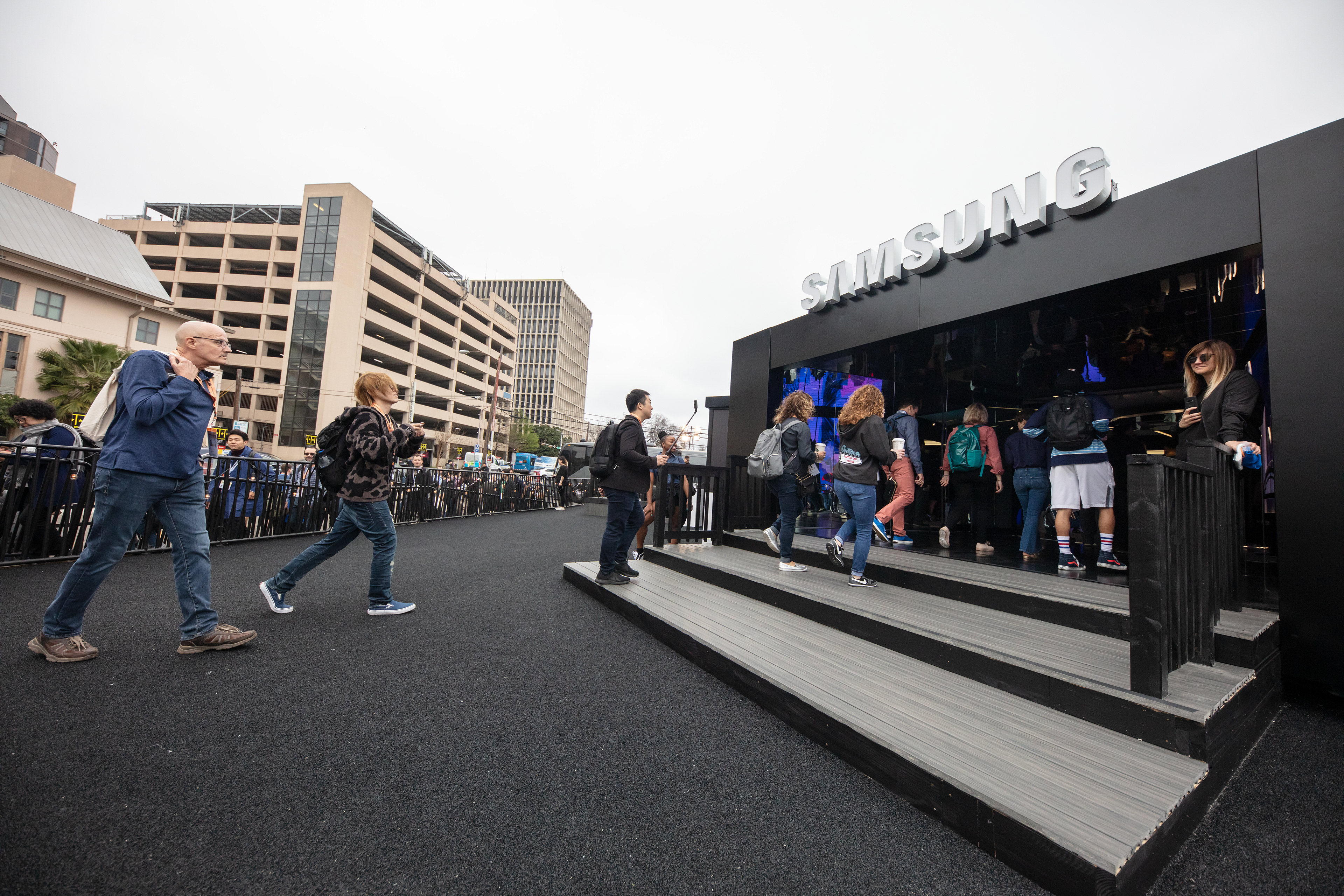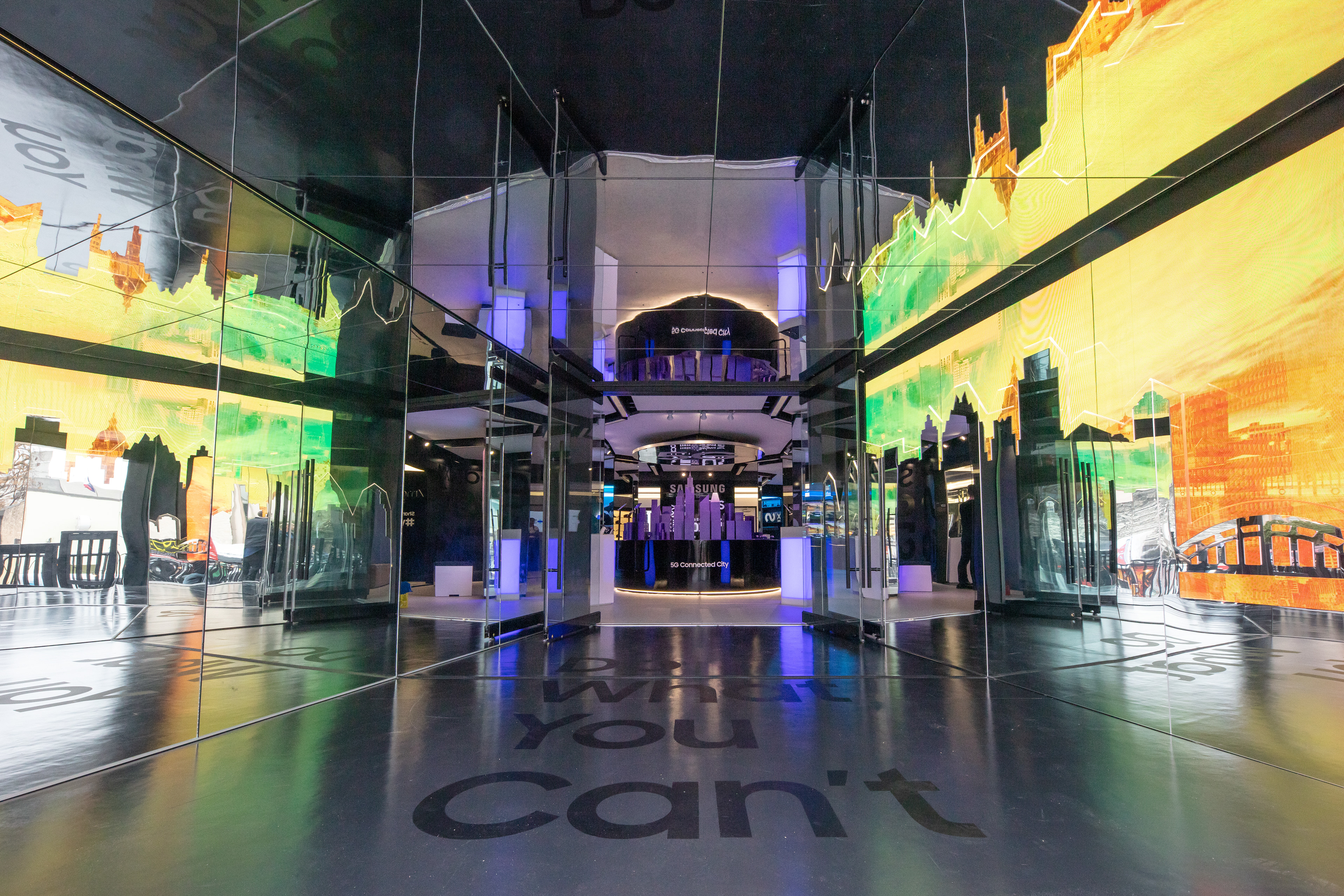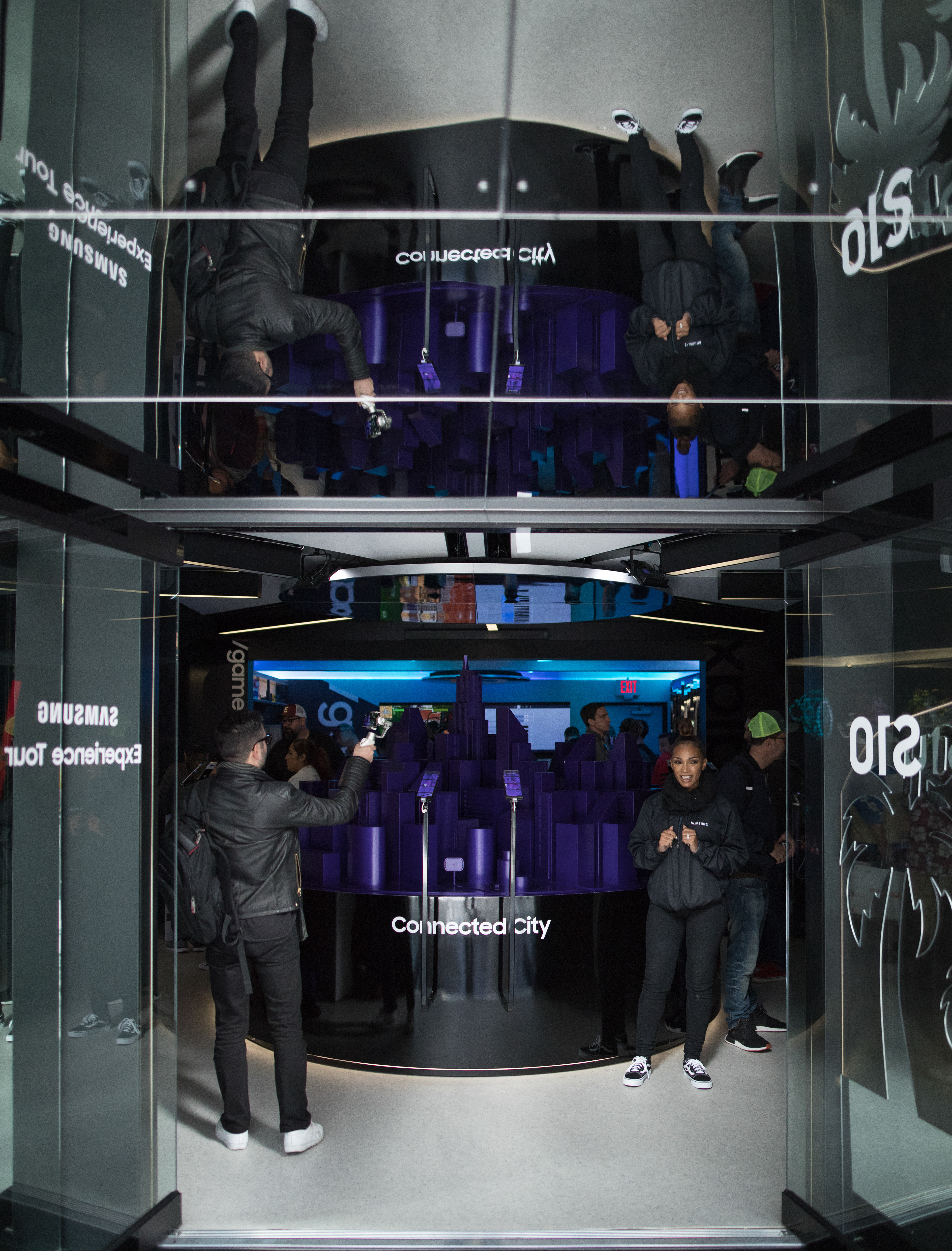 In every city, visitors had access to not one but three professional-grade studio booths that showcased the photography performance of the new Galaxy S10.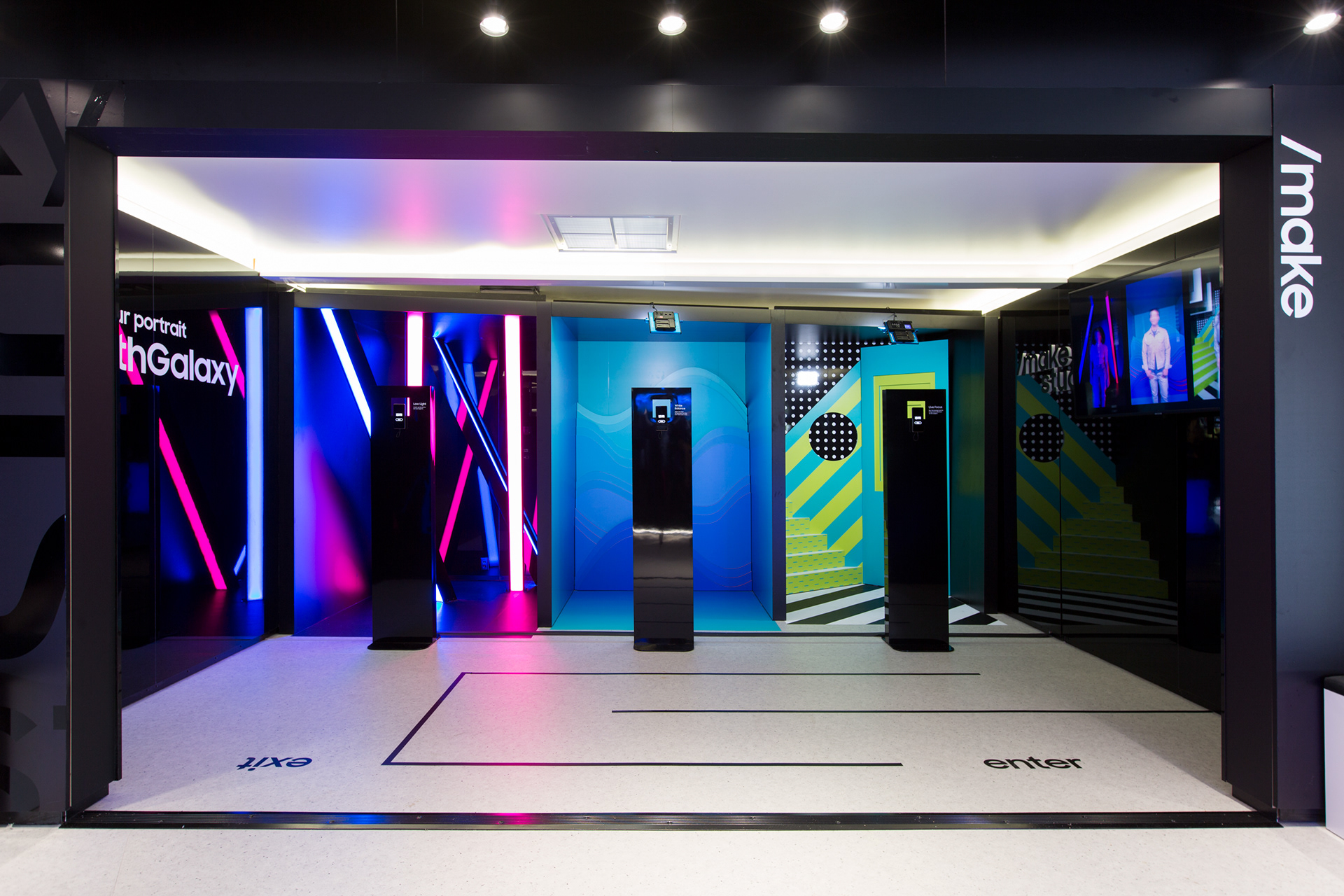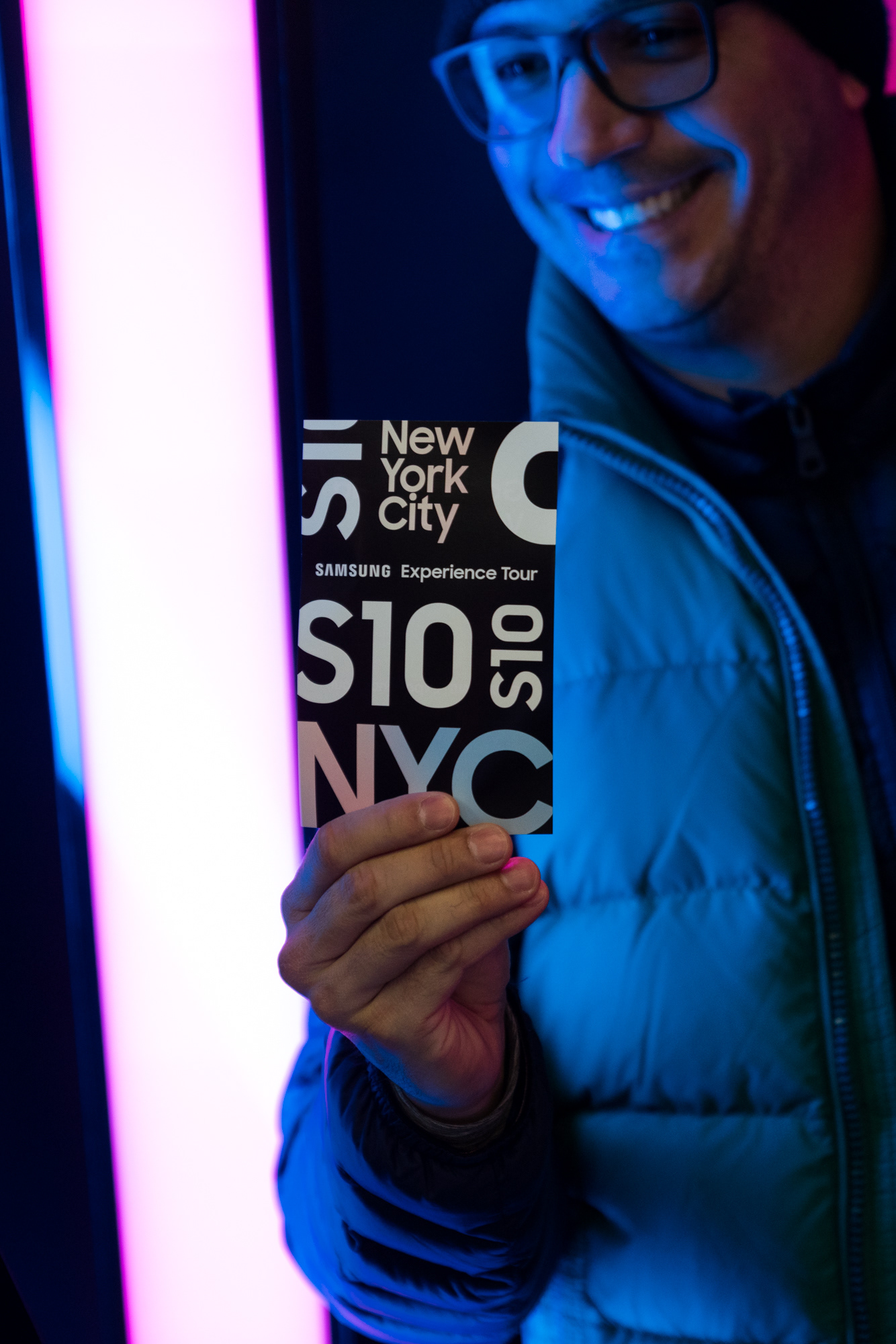 During the whole pop-up tour, there were a reported 700,000+ device interaction from attendees.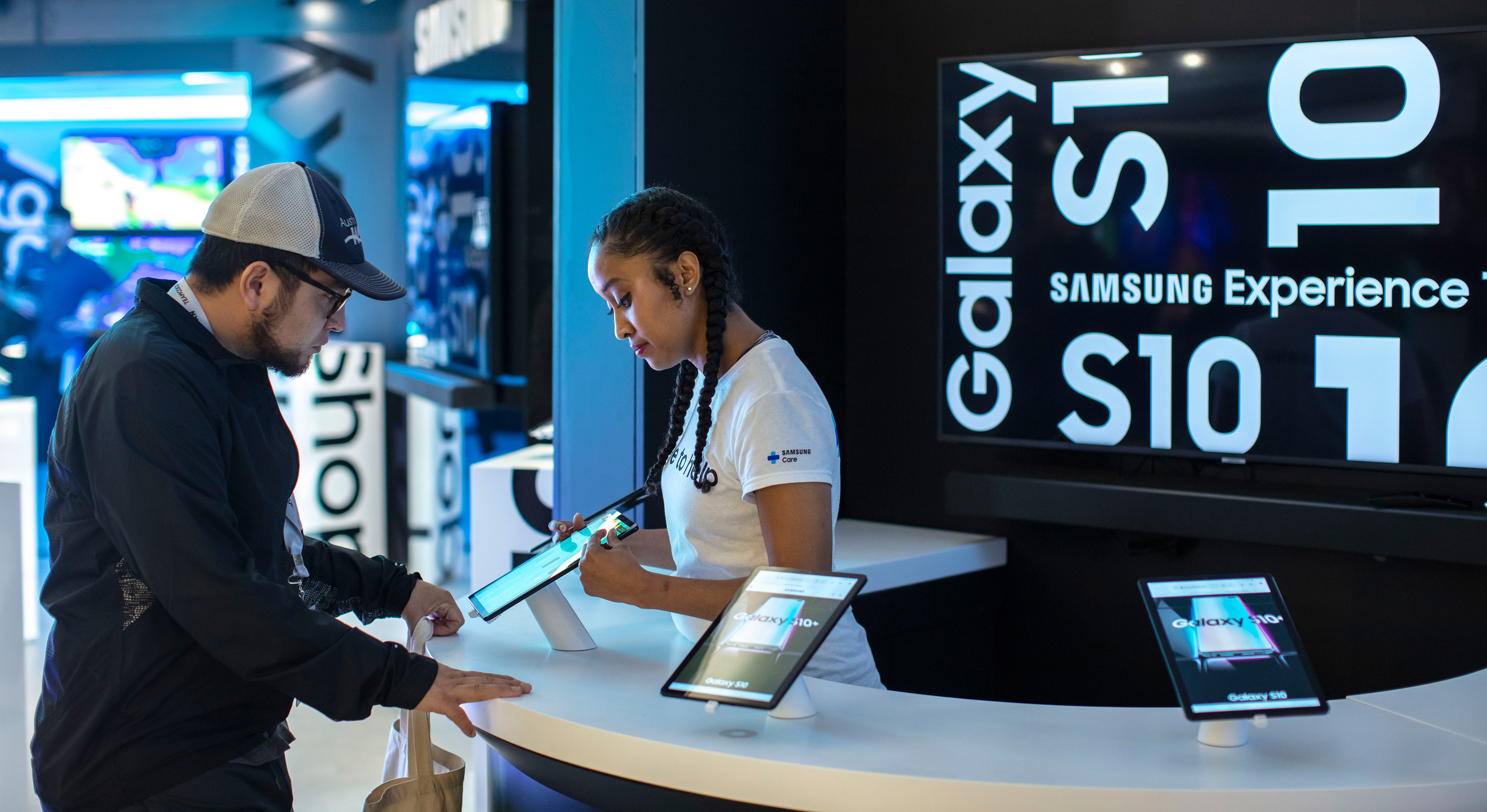 Local programming and cultural event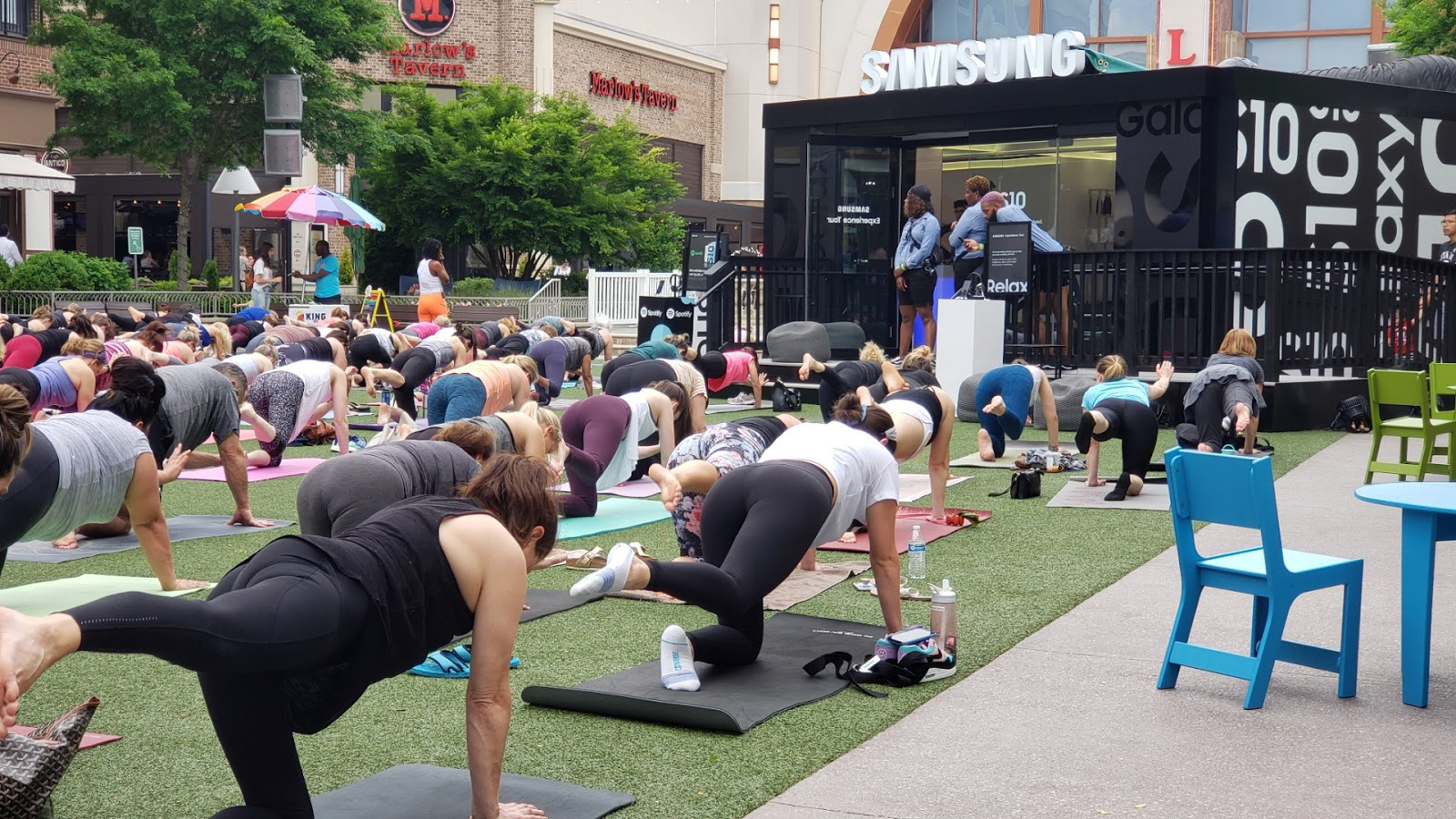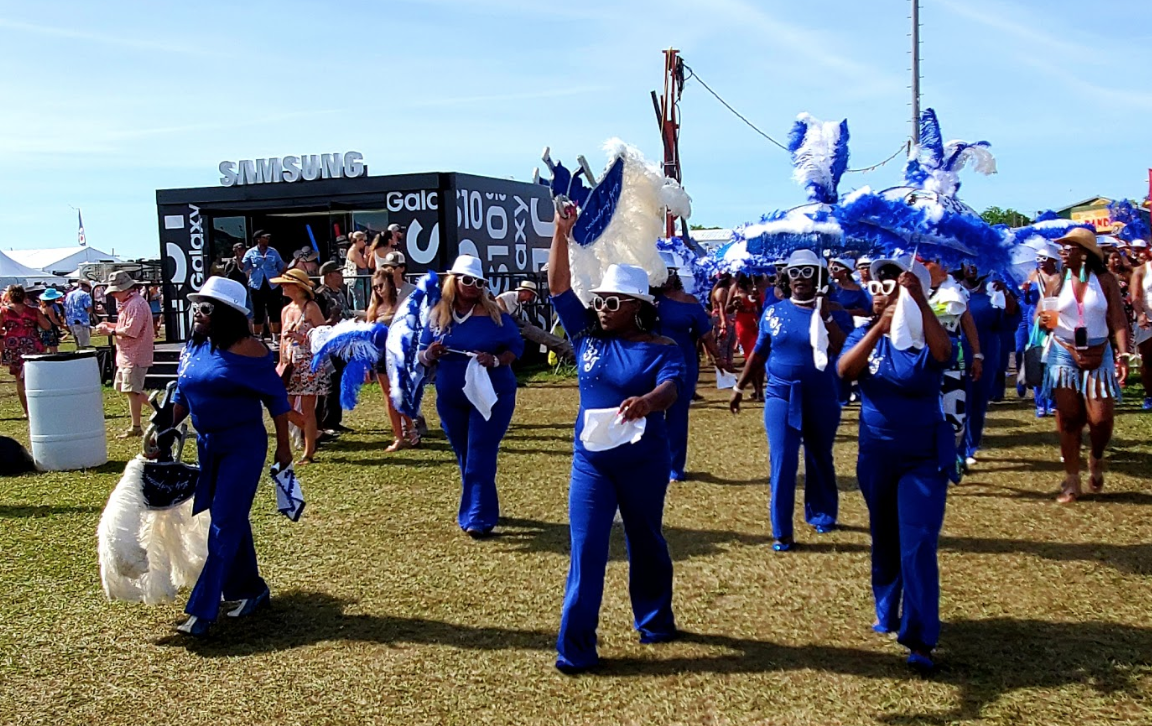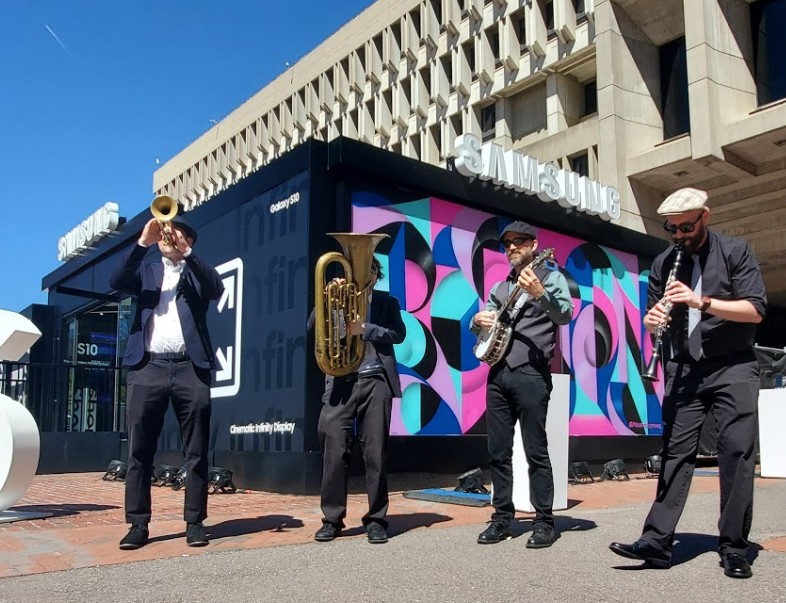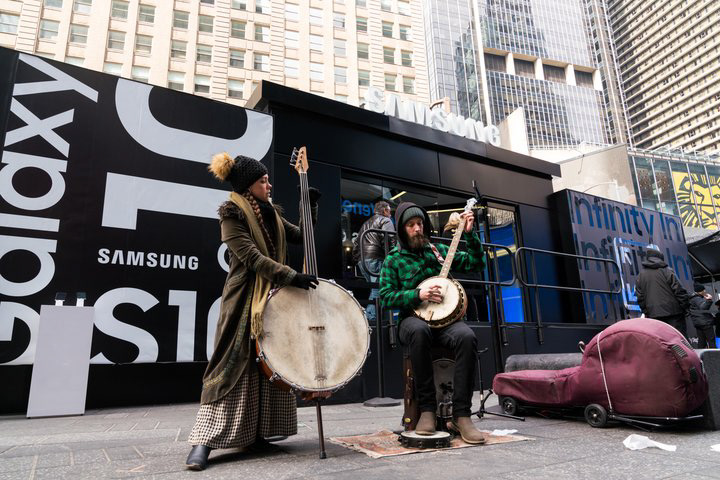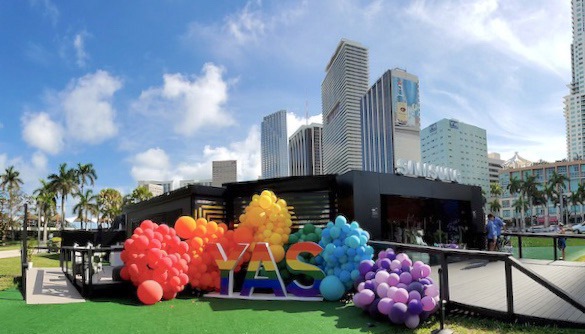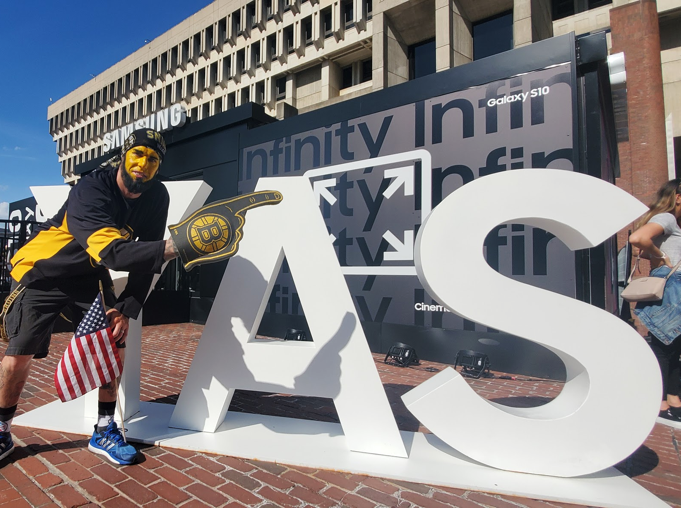 All configurations had a center hub where visitors could use AR to discover future improvements to their city, made possible by the arrival of 5G.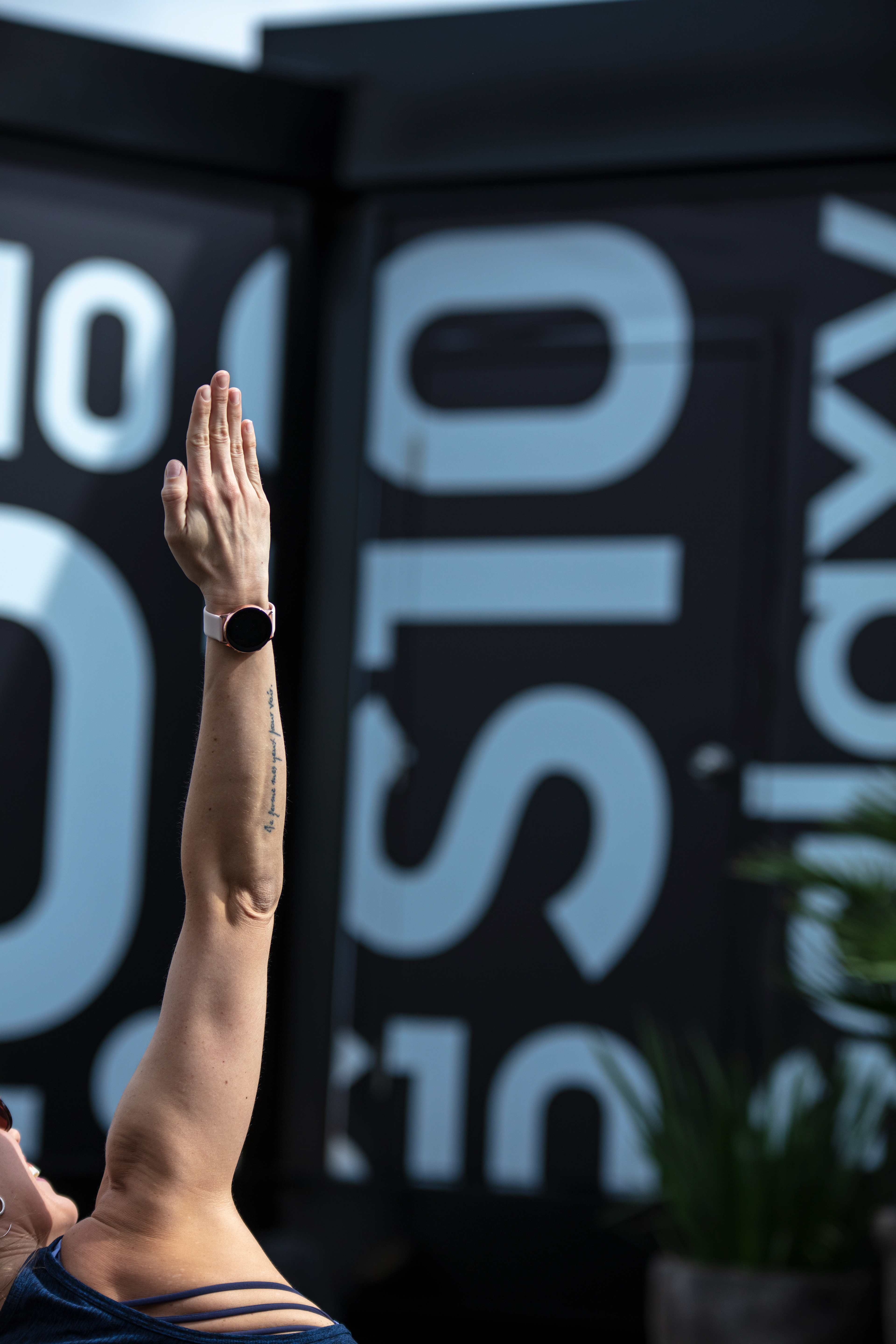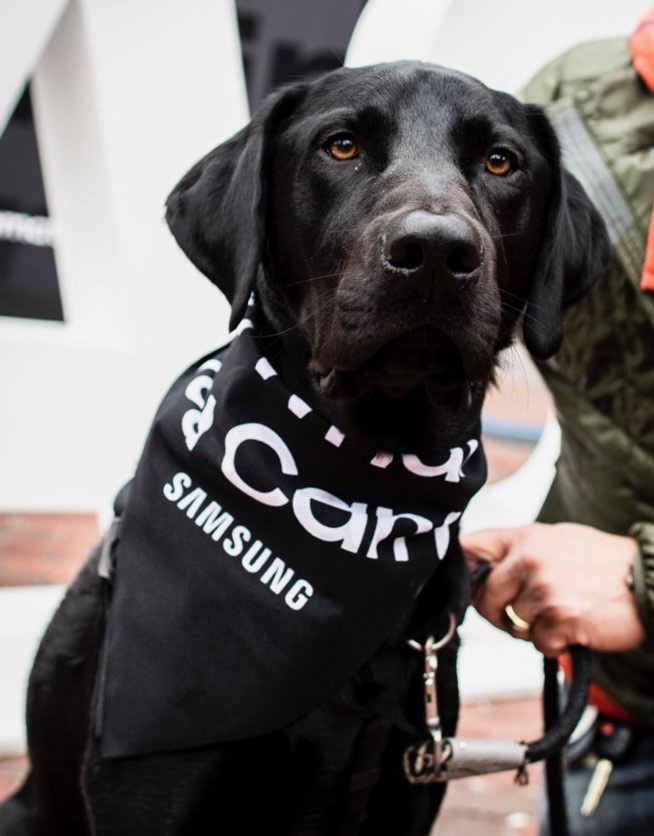 Murals created by local artists in each of the 10 cities visited by the Samsung Tour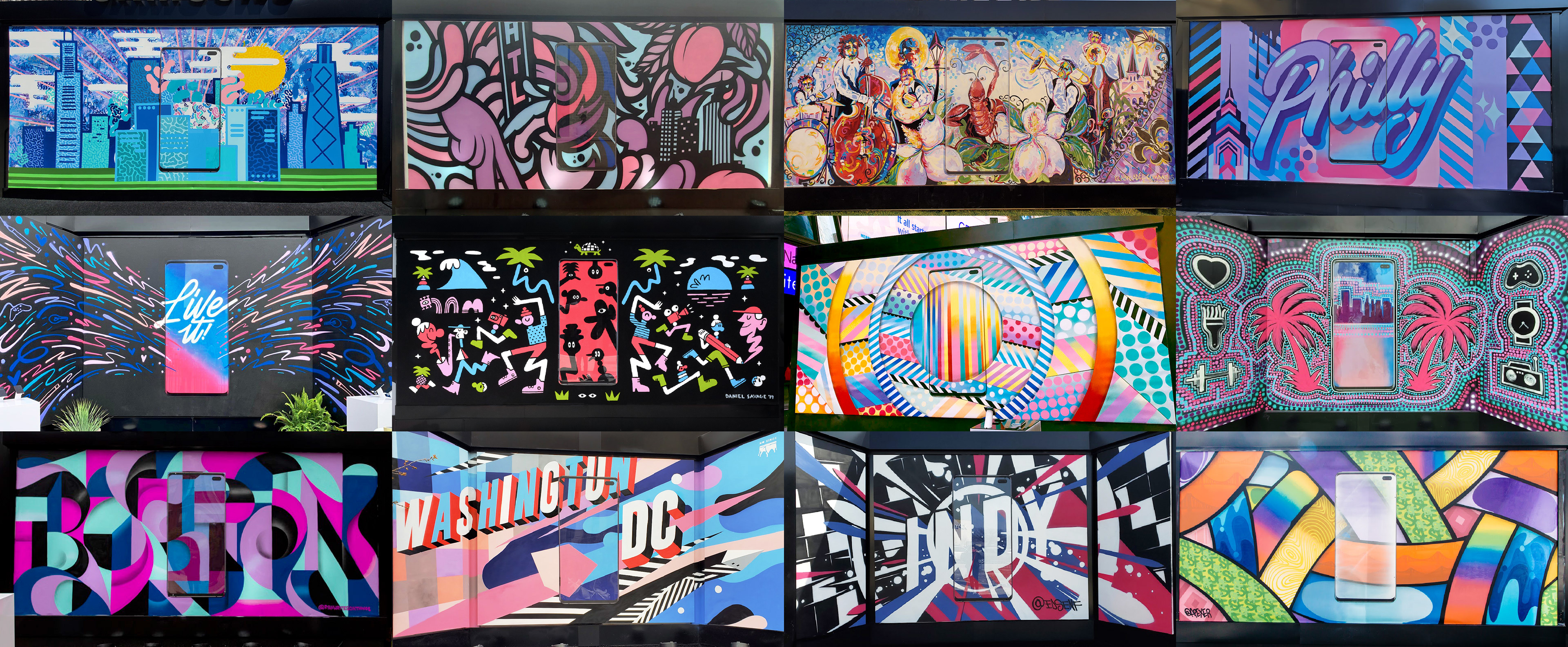 Depending on the size of the market, presence of the target communities in said market, and venue square footage, one of four configurations of the pop-up showed up in different cities.